Book Title:

Professional Communication Skills for Health Studies

Subtitle: Health Studies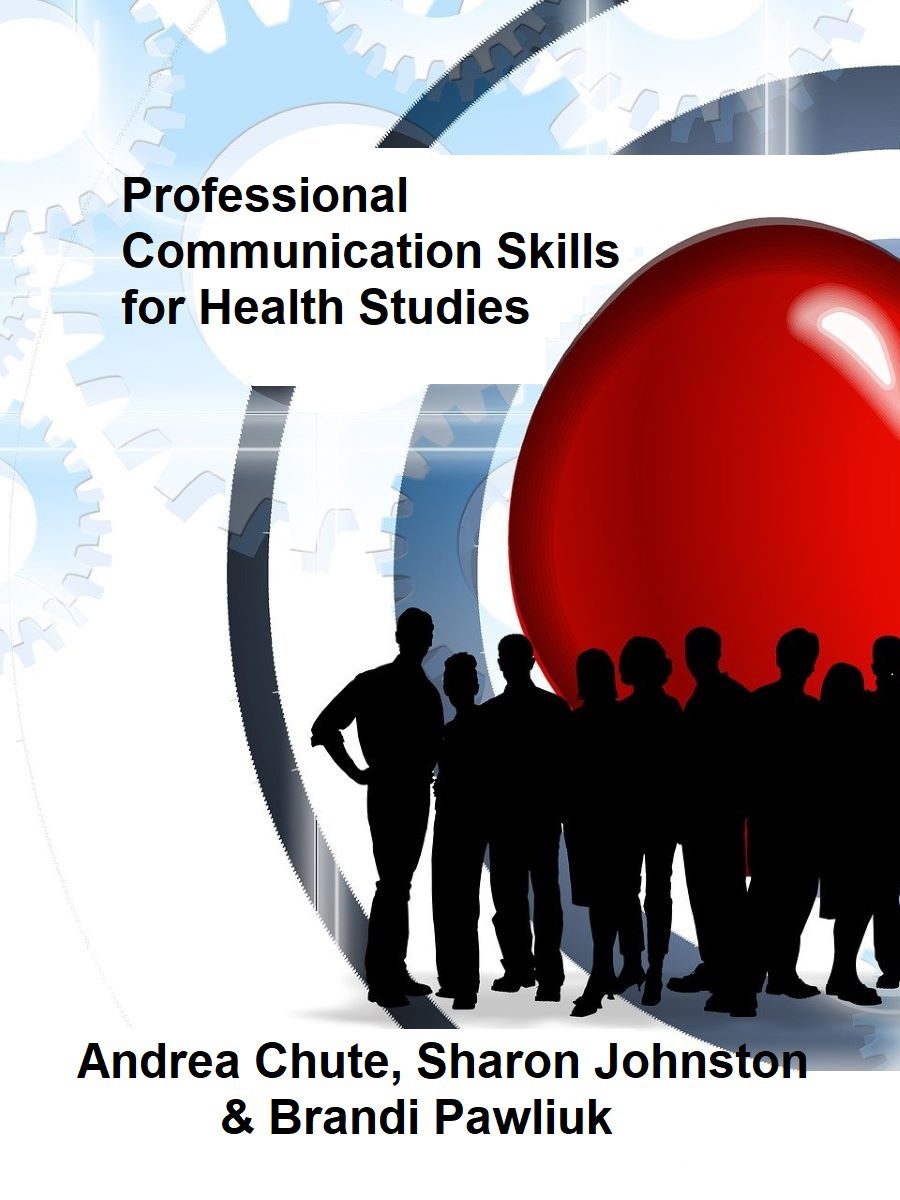 Book Description: Professional Communication Skills for Health Studies is a comprehensive and practical textbook designed to equip individuals in health studies with the essential skills and strategies necessary for effective communication in their professional setting. This engaging and accessible resource provides a solid foundation for novice and experienced professionals to enhance their communication proficiency and succeed in their careers. This adapted, reformatted, and remixed edition is produced by MacEwan Open Books Publishing through the Centre for Teaching and Learning's Teaching Impact Fund. For questions about this textbook, please contact digitalscholarship@macewan.ca
License:
Creative Commons Attribution NonCommercial ShareAlike
Book Information
Book Description
Professional Communication Skills for Health Studies is an indispensable resource for students pursuing careers in healthcare. By mastering the art of professional communication in health studies, students can improve patient outcomes, foster collaborative healthcare environments, and make a positive impact on the lives of those accessing our healthcare system.
This textbook covers various topics essential to professional communication, including communication theories, verbal and nonverbal communication, interpersonal skills, and intercultural communication. Additionally, it offers practical guidance on communicating with empathy, compassion, clarity, conciseness, and cultural sensitivity.
Key Features:
Therapeutic Communication: Understanding and responding to the communication needs of patients is essential in healthcare. This textbook emphasizes developing active listening skills, effective interviewing techniques, and empathy to establish rapport, build trust, and ensure patients feel heard and valued.
Interdisciplinary Collaboration: In healthcare, effective collaboration among different healthcare professionals is crucial. This textbook explores the dynamics of interdisciplinary teams, communication strategies for effective teamwork, and conflict-resolution techniques. It equips readers with the skills to navigate complex healthcare environments and work together harmoniously to deliver quality care.
Interactive exercises:  To facilitate application and critical thinking, this textbook incorporates case studies, scenarios, videos and reflective exercises. These activities encourage readers to analyze and apply the concepts learned, enabling them to develop effective communication strategies in real-life healthcare situations.
Professional communication skills enable students to apply the technical skills learned in other courses. This resource will help develop those vital communication skills now and in the years ahead as you grow personally and professionally.
License
Professional Communication Skills for Health Studies by Chute, A., Johnston, S., & Pawliuk, B. is licensed under a Creative Commons Attribution-NonCommercial-ShareAlike 4.0 International License, except where otherwise noted.
Subject
Educational: Health and social care